UTV/ATV's are big-ticket investments, and we want to help enhance its life span, and keep you having fun in the mud & dirt. BACK40 offers everything from regular maintenance to after market upgrades, rebuilds, performance enhancers and audio! We ensure your terrain vehicles stay performing the way you need it too, whether you race, or your taking the family out in the back country. We fix broken parts and pieces from playing hard, because it's bound to happen at some point. BACK40 has experience with custom builds and fabrications for ATV's/UTV's and other recreational vehicles, so there is no project too big for us! Our staff has a passion for all things fast, especially when it comes to getting muddy & increasing performance. Our experienced mechanics and technicians will offer tips & recommendations that best suit you and your terrain vehicles.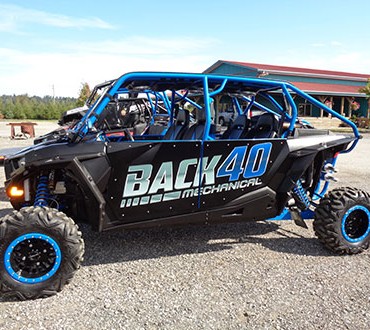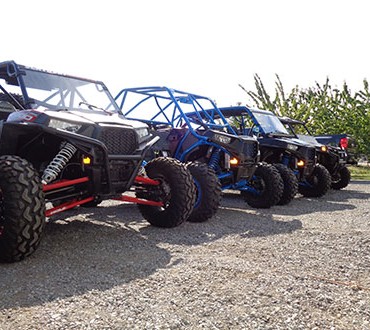 Here is a list of our UTV/ATV Services:
Customizing
Fabrication
Performance
Repair and Maintenance
Audio
If you require services not listed above, please contact us to help us better serve you!