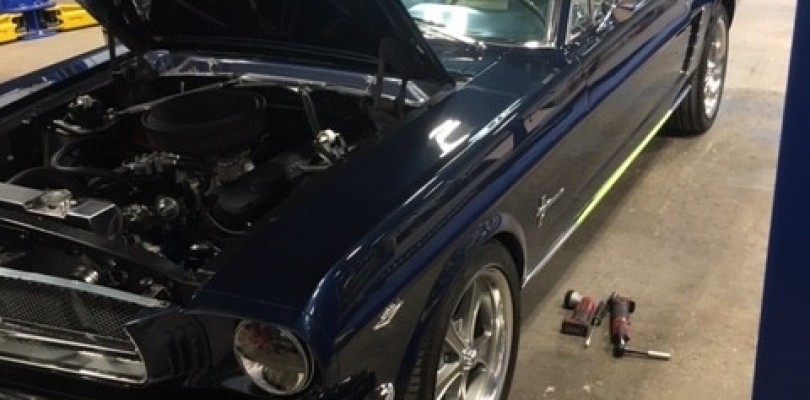 Our latest custom build just rolled out of the BACK40 Mechanical Shop. We'd like to give a huge shoutout to Mike and Brandon for their dedication to this project and delivering this dream Mustang to one very happy client.
At BACK40 we put our passion into each build, and wanted to share some before and after photos with you of the work that was completed!
Brandon designed, constructed and upholstered a custom trunk.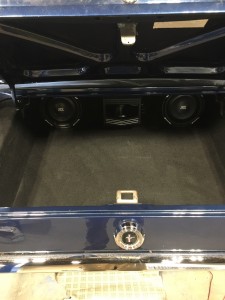 The Motor Build was completed @ Richmond Engines and installed by Mike.
We installed a new horn and a new set of headlights.
It was time for new brakes, brake lines, and adapters too.
Check out this new steering wheel!
The interior of this Mustang got some serious upgrades while at BACK40. We pulled the dash apart, sanded the parts, completed body work and then painted them. We installed a new dash panel, wired in new guages and installed new stainless pieces and shifter. We also pulled apart the door panels to complete both sanding and painting. After completing the sanding and painting the new door panels and hardware were installed by the BACK40 team.
We also pulled apart the center console, to sand and paint it to match.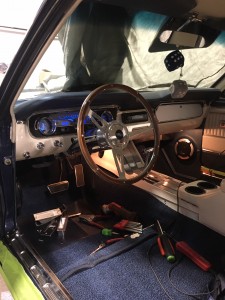 It was amazing to be a part of this project. Thank you to our amazing client for your trust in the BACK40 team and to all of the staff that put their passion into creating such a beautiful end result.