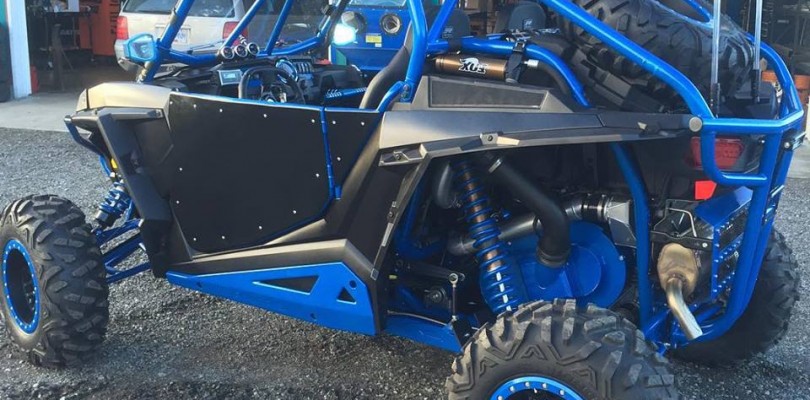 The latest custom build from BACK40 Mechanic shop in South Surrey, BC is a one of a kind

Concept Polaris Rzr 1000 build from the ground up. Once complete, this build will have over 300 HP. There is nothing on this Rzr that isn't custom or after market. To date this build has over 200 man hours total, and we're still perfecting this truly one of a kind UTV. We genuinely believe in this project, and have put careful thought into each and every after market part that went into making this Polaris RZR build truly special. We wanted to share with you some of the behind the scenes fun at BACK40!
Image 1 – One batch of powder coated parts ready to be installed.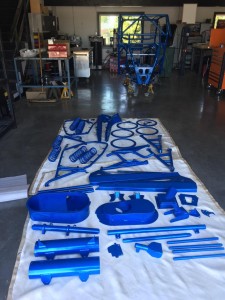 Image 2 – This setup has over sized custom powder coated sled clutching and belts to handle this monster.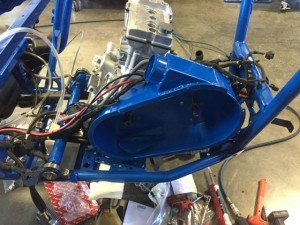 Image 3 – Powder coated Muzzys exhaust with shop owner Steve Kuczko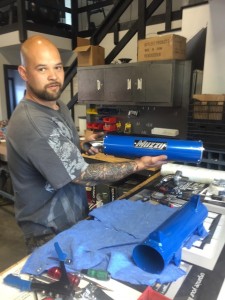 Image 4 – Oversized radiator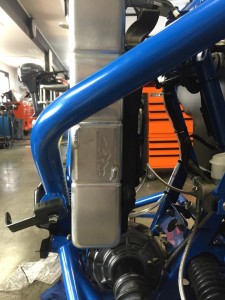 Image 5 – Motor almost ready to fire up. Boondocker Turbo Charged, Muzzys Exhaust System, Big Bore Cylindars, 20 psiboost.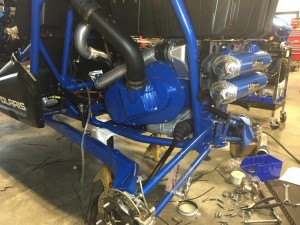 Image 6 – Installed gauges to monitor battery voltage for the killer stereo setup and a afr gauge to custom tune the fuel management program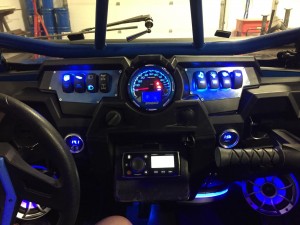 Image 7 – TMW bumper installed with Rigid Industries light bar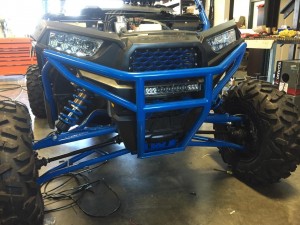 Image 8 – Gauges, switches, stereo, billet accessories, boondocker controller and a pro armour steering wheel to make the boring original Polaris dash stand out.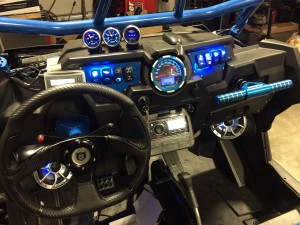 Stereo Specs: Fusion blue tooth head unit with usb plug, exile xm15.4 800 watt amplifier powering 6 Wetsounds 650s and a Wetsounds stealth 6 soundbar. Exile 12.1 1200 watt mono amp powering a Wetsounds free air 10 inch sub in a custom made under dash sub box fiberglassed by back 40. A dual battery setup with an isolator so you will never run your starting battery dry
If you want the opportunity to see this ride in person, please make sure to stay up to date on the 2016 Rigs and Rides Show, where we will be revealing the completion of this project. We've made tons of updates to this one-off Rzr build not included in this blog. Make sure you LIKE them on Facebook for updates, and show details.
"BACK40 Mechanical's passion is building! Our vision is to take something ordinary and make it extraordinary!"
Suppliers: Concept Distribution Cage, Boondocker, TMW, Muzzys, Holz, Rigid Industries